A lot of you want to purchase a car but your finances won't let you. Well, you do not need to bother yourself anymore because you already have a solution at your fingertips. Capital one auto navigator is the solution for you; it is the easy way to find a car that perfectly suits you and your finances.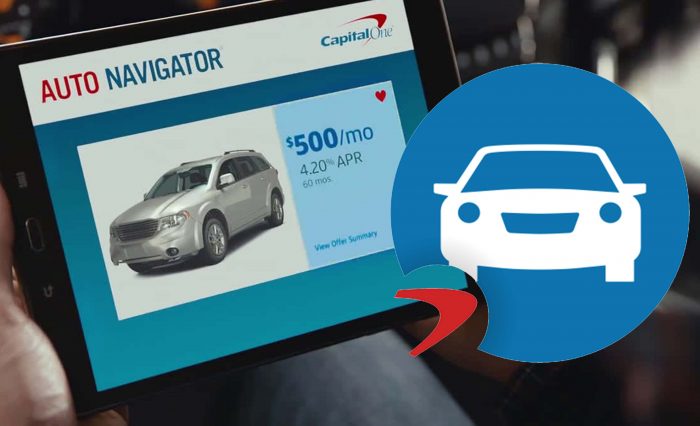 Now with capital one navigator auto financing is at your disposal, you can shop cars, pre-qualify for them and find out your real and monthly payment before visiting the car dealer. If you have been aspiring to buy a car, you can shop for new and used cars for sale and pre-qualify for an auto loan with no impact on your credit score. All this can be done right from the app.
However, once you have been pre-qualified you will be able to see your real rate and monthly payment while you still continue to search. You can choose from the millions of new and old vehicles, all you have to do is just take the capital auto navigator with you to the dealer. Then complete a credit application to finish up your financing and then you drive away with your car immediately.
How Does Auto Navigator Work?
The process is just very straightforward, you will have to pre-qualify for auto financing, then find your desired car, personalize your offer and start purchasing at a participating dealer. However, to pre-qualify you must be within the age of 18 years and you must have a valid street address within the US.
Does Capital one Car Navigator Have an App?
Of course Capital one auto navigator is now available in an app that can be downloaded only on any iPhone device. If you are an iPhone user, you can download the app on your App store. However, the app is frequently updated to ensure users enjoy every experience using the app. Each new version of the app includes new features to allow you to do more in the app. All of these improvements make the app faster and more reliable.
Benefits of Capital one Navigator
Capital one auto navigator has lots of benefits that it offers to its customers, the fact that you can purchase any car according to your finance is a great benefit. However, let's take a look at these other benefits below.
You can pre-qualify for an auto loan with no impact on your credit score
Shop for millions of new or used cars from thousands of dealers around the world
With the app, you can easily know your financing option before visiting the dealer
See your real rate and monthly payments while you go to search for a car dealer
Conveniently save up for your favorite vehicles.
However, if you are still having second thoughts about this, the benefits above will convince you otherwise.
How to Get Pre-qualified for Auto Navigator
Getting pre-qualified is just like registering for Capital one auto navigator. Well, follow these steps below to get pre-qualified for your dream car.
Visit the official website first
When you get there, click Get pre-qualified
You will get started with the basics
Indicate if you are the only person requesting to be pre-qualified or if someone else requesting for you.
Make sure that you are looking to finance at least $4,000 for any vehicle of your choice
After that Click Next to fill out your personal information
Click Next to fill out your residence and employment information
Congratulations you have successfully pre-qualified for an auto navigator. However, just in case you don't want to pass through the stress of pre-qualifying from the website you can make use of the capital one auto navigator phone number to contact their customer service.
Capital one Dealer Navigator Login
You can log in to Capital one auto navigator after you have been pre-qualified, follow these steps to log in
First, you have to visit the official auto navigator website
When you get to the main page, click Sign in
Then enter your last name
Enter Your Zipcode
And also enter the last 4 Digit of your SSN
After you have provided the above information, just click the Sign in button to access your account immediately. Now you can shop for millions of new and old cars nationwide.