The Canva app is a powerful collaborative program for entrepreneurs and small businesses that allows anyone, regardless of creative ability, to design, manage, and share branded content. Few small business owners have the skills to create their own advertisements, social media posts, presentations, or other graphic materials. When you don't have the funds to hire a designer, you'll need tools that make it simple for you or a group of collaborators to produce exceptional outcomes.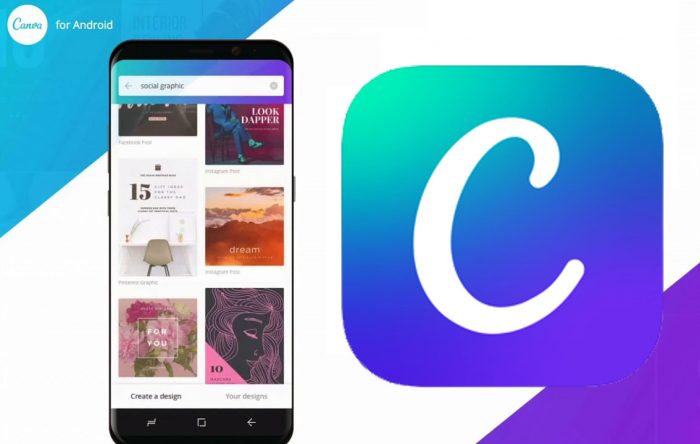 The Canva app is a one-stop shop for small businesses searching for polished PowerPoint decks. Not only that but also stunning reports, animated Instagram posts, Facebook advertisements, and other branded assets. Templates galore, an image bank, and free courses for learning best practices are all available in the app. Canva allows you to create a staggering number of different projects. Most importantly, the Canva app does not require any prior design experience. That is why it is so valuable and an Editor's Choice.
How Much Does the Canva App Cost?
The Canva app has three different pricing options: free, Pro ($12.99 per month for up to five people), and Enterprise ($30 per person per month for a minimum of 25 people). It also offers two more options for charitable organizations and verified kindergarten through 12th-grade teachers; both are free but require an application.
If you pay annually rather than monthly for the Pro plan, you will receive a discount. Each additional user in your account costs $7 per month if you need more than five. The Pro plan is available for a 30-day free trial, but you must enter payment information.
Unlimited folders, 100GB of storage space, and unique templates. Also, it has the ability to publish directly to social media is all included in the Pro account. This package contains 100 Brand Kits that can be used to save customized logo sets. Also, to set colors and fonts for brand consistency. There are additional templates, stock images, and design tools available.
Enterprise accounts get everything in the Pro tier plus more administration features and workflows. This is to help teams manage the design approval process, 500 Brand Kits, and unlimited storage, among other things.
How Do Canva App Prices Compare?
Canva's prices are less expensive than those of some of its competitors. Canva's closest competitor, Visme, charges a lot more and provides you with a lot less. Visme's personal plan for one person is $29 per month. But the business account costs $59 per person per month, and the business plan includes all of the best features. Canva is the superior deal in this comparison.
Another competitor, Genial.ly, which we haven't yet examined, charges approximately $40 per month for its individual-only Master plan. A five-person team account costs $950 per year. Genial.ly, like Visme, offers a less expensive option, but it's so limited that it's not worth the money.
Another program we haven't reviewed yet, Desygner, is more competitive than Canva. A Pro+ subscription, which provides access for six people, costs $9.95 per month. The monthly fee for Desygner's Business plan is $19.95 per person.
Prezi, a competitor to Canva, offers over a dozen different service packages. It ranges in price from $36 to $708 per year. You should anticipate paying between $3 and $7 per month if you're purchasing a license for yourself rather than a team. Expect to spend between $14 and $18 per month on additional business features. Prezi was named an Editors' Choice award for its revolutionary presentation-building features. Canva and Prezi have certain similarities. Meanwhile, Prezi lacks social media post scheduling and design features for content creation in marketing and advertising.
How to Download the Canva App
However, downloading the canva app is very easy and simple. All you have to do is make sure your phone App store is accessible and has[ a good internet connection. Meanwhile, some easy steps on how to download the Canva app will be listed below:
Firstly, you will need to go to your app store
However, the Canva app is not always on the homepage
So all you have to do is search for it by making use of the search engine
click on it when the result dislays
Then it will take you to another page where you get to click on the download button
Lastly, click onbthe download button and the Canva app will start downloading on your device instantly. Then go your device desktop or download folder. When you see it, that means the ap[p is successfully downloaded on your device. Do you want to know how the app works, check the next paragraph below and we will be letting you know how the app works.
How Does the Canva Apk Work?
The Canva app is accessible as a macOS and Windows desktop app, a web app, and an Android and Apple mobile app. On any platform, you can create an account with an email address and password or by authenticating with Google or Facebook.
Canva has some amazing videos, articles, and even whole courses to help users who are new to Canva and creating branded content learn how to generate the finest possible materials. Some videos, for example, show you how to use the app, while the courses cover topics like graphic design fundamentals and how to master creating social media content, branding, and more. Canva also offers free, live, webinar-style classes on occasion. Canva also offers free, live, webinar-style lessons on specific topics from time to time, such as Designing for Accessibility and Data Storytelling.
Canva's user interface is simple and straightforward. One feature of the desktop program that I particularly like is the option to modify numerous tabs of your work simultaneously. When you discover you need to make a quick modification to a file before sharing it with someone or scheduling it to appear in a campaign, this tool comes in handy.