What are the Best Online shopping stores in USA? Over the past few years, online shopping has gained a big surge in popularity. It has become the best and most comfortable way for customers to shop. According to the survey conducted last year, Over 40% of United States internet users acknowledged that they purchased items online many times in a month.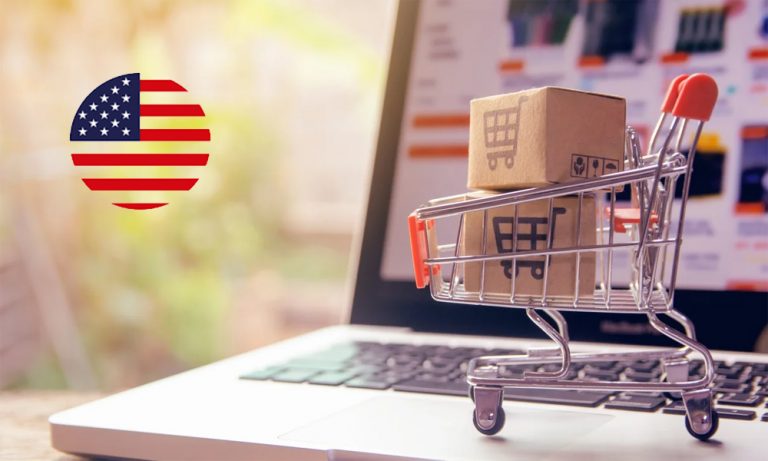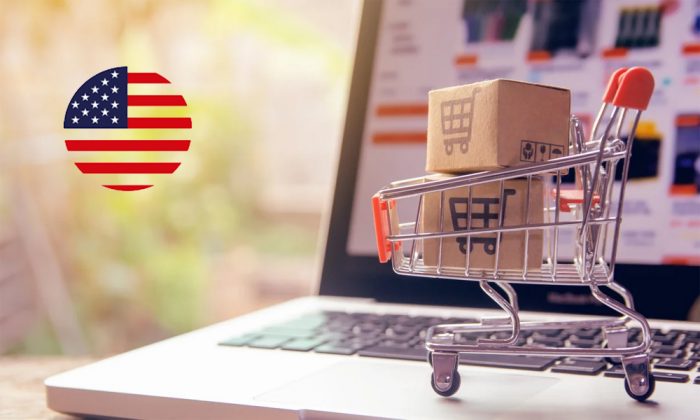 Online shopping is by far the easiest and most convenient way to shop for goods. And get it delivered right to your doorstep. Whether you want groceries or clothes to expand your collection, you can purchase them online. Based on experts, there are many reasons why there is an increase in people switching to online shopping stores.
Apart from the convenience lure, the availability of coupons and massive discounts are also reasons. In addition, most buyers tend to make their purchases based on online reviews, family and friends, and popular social media platforms. If you have not started the online shopping spree, it is time you jump into it.
To help you get started, I have listed the top online shopping stores in USA in this article. These shopping stores are across different categories. So pick your choice from the lot and get started today.
5 Best Online Shopping Stores in USA
Without much ado, below are the top online shopping stores in the United States. Check them out;
Amazon – Top Online Shopping stores
You must be living under the rock if you have not heard about Amazon. Because it holds a good reputation as the biggest online retailer. Founded in 1994 in USA, it started off selling books before enlarging its inventory to include everything you need. In recent times, Amazon is one of the largest online stores in USA for pretty much everything to carry in your daily life. In other words, you can purchase almost anything from Earth from Amazon.
It serves a good number of countries across the world. Offers different categories ranging from kitchen appliances to e-books to furniture to kitchen appliances. Buying online can sometimes be a hassle but Amazon is one of the best at making the process fun for consumers. To purchase items from Amazon online store, just visit the official website or download a mobile app from Google or IOS store.
Walmart
Walmart is a big online shopping grocery store that offers more than just drinks and food. While you can fill up your groceries from the website. You can also find beauty products, electronics, and health supplements on the website. One of the best parts is that the shopping platform has a credit card that allows you to buy goods at discount and in installments.
For everything you need for daily activities, Walmart got you covered. In addition, the store also has premium membership called Walmart+. This offers no order minimum shipping and other amazing perks.
eBay
With both Amazon and Walmart dominating the online retailer world, they don't allow people to bid on products like eBay. eBay is an online auction site that lets people bid on items they would like to buy. Purchasing products through the platform can be a very amazing process. The website makes the best shopping experience in many people's eyes. On eBay, you have to keep your eye on the bidding through the process to ensure yours is successful.
The site offers amazing products that are put for sale by different sellers. So, you can find various brand new items mixed with second-hand items. There are some products on eBay that you cannot find elsewhere while shopping online.
Etsy
Etsy is an amazing online store to visit if you want artisan-made products. It is a world for creatives who want to make money from their handcrafted goods. From handmade soaps to wedding rings, Etsy has it all. One of the best parts about Etsy is that each product has been crafted lovingly for your enjoyment.
There is also a big satisfaction in knowing that you are supporting people behind the artisanal work. You can find bespoke jewelry on the site and other unique items.
Overstock
Have you ever wondered what stores do with over-ordered stuff? Well, Overstock is one answer to that. Overstock.com holds a range of items in categories like outdoor, rugs, furniture, home improvement, and another department. On the homepage, you can see top deals, featured sales, and other unique ways to shop. It also has an app that let you shop from your tablet or phone.
The most incredible thing is that the store partners with the community to provide credit cards. This credit card allows customers to purchase items and also enjoy amazing perks. As a customer, you will also receive discounts when using the card.