What is the Best Keyword Research Tool? First of all, it is worthwhile to know keyword research tools help you to know what your audience wants. It also helps you to write the best contents or article that will help to raise your organic search traffic.
However, to get the best keyword for your content, then you need the best Keyword research tools especially if you are new to the world of Search Engine Optimization (SEO).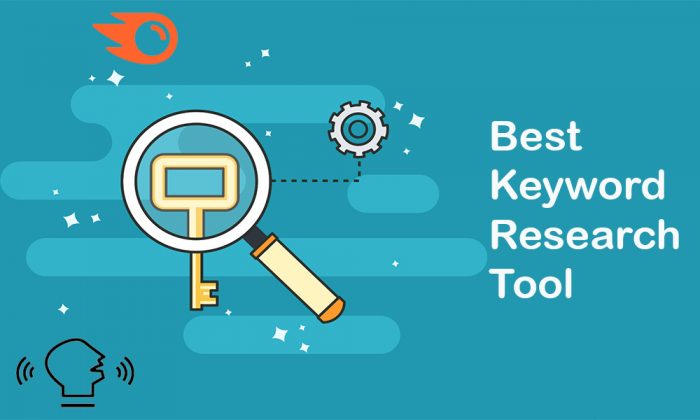 In addition, if you need to bring quality traffic to your website, then you should know that quality SEO is the key to getting eyes on your content. There are many Keyword research tools. But, you need to choose the right Keyword search tool. Also, there are different tools for different purposes.
For instance, we have Keyword research tools for YouTube, SEO, Analysis, Bloggers, and a lot of others. As you read, you get to know more and the best for what you want to use the keyword for.
What is a Keyword Research Tool?
A keyword Research Tool helps you to find trending topics and ideas that people are looking for on Search engines such as Google, Amazon, Yahoo, Bing, and more. This tool helps you to get content ideas for your articles, blog posts, and YouTube videos that people are searching for. You can use the content idea to develop a content strategy to cover the topics for your landing page and blog post. Meanwhile, you can also refer to them as keyword planner tools.
In addition, Keyword research tools also help you to find long-tail and seed keywords so you can know where your competitors are ranking. Therefore, if you want to function effectively in Keyword research, then you need the right keyword tools to improve your site's SEO. In this article, I will list the most reliable, proven, and trusted tools over time.
The Best Keyword Research Tools
The best Keyword research tools help to bring quality traffic to your sites. Also, they help to improve your SEO and stand out from your competitors. Below is our pick for the best tools ranging from free, beginner's friendly, professional, keyword difficulty, analysis, and more.
SEMrush
SEMrush is known worldwide to be the best Keyword Research tool because it is an All in one SEO tool suit. With this tool, you can perform keyword research and improve your SEO ranking. Also, with the use of the Keyword Overview tool, you can search for a keyword and you will get the complete details of everything you need to know about the keyword.
SEMrush provides details of a keyword which includes monthly search volume, traffic insight, keyword difficulty, and more. Meanwhile, SEMrush offers a 7-day free trial. You don't need to provide your credit card details to access the free trial.
Moz Keyword Explorer
Moz Keyword Explorer offers varieties of tools that are created for keyword research. With the Keyword Planner tool, you can research a keyword and you would get the monthly volume, the organic click-through rate (CTR), and difficulty. Also, you can find the analysis of the present result and similar keyword suggestions.
One of our favorite features of Moz Keyword Explorer is the "Priority" this score simplifies the keyword and gives you a hint if you should consider the keyword or not. Moz Explorer will help you calculate the keyword base on Keyword's volume, CTR, and difficulty. Moz is one of the best free Keyword research tools. You can get up to 10 queries monthly for free; Moz Pro pricing starts at $99/month for 150 keyword research.
Ubersuggest
Ubersuggest is a free keyword research tool, it is owned by Neil Patel. With Ubersuggest you can perform effective keyword research and get quality traffic for your content. When you research a keyword, you would get the volume data, keyword suggestions, keyword competition, and trends. Meanwhile, Ubersuggest has made it easier for people to generate a list of keywords based on what people are searching for on Google and what is working for competitors.
AnswerThePublic
AnswerThePublic is the best tool for beginners and professionals. If you are new to SEO and keyword research then you need to try this tool. With AnswerThePublic, You can discover what people are searching for and find trending keywords for your customers.
For Instance, AnswerThePublic offers every possible question, preposition, comparison, and alphabetical for every keyword research. Also, you don't need to create an account to make use of the tool. Meanwhile, they offer a free version and this is best for bloggers. But if you carry out keyword searches daily then you need to opt for their pro plan.
Ahrefs
Ahrefs is a popular keyword research tool. This tool works and offers similar features to SEMrush. With Ahrefs keyword explorer, you can type in a keyword and you will find tons of keyword suggestions, and competitions. Also, with Ahrefs, you can discover new keywords and keywords in search queries.
In fact, with Ahrefs you will get great keyword ideas for your content, analyze their ranking difficulty and also calculate their traffic potential. One important feature of Ahrefs is that it analyzes keywords from 10 different search engines. However, to use Ahrefs, you need to sign up and pricing starts at $99