What's the best Android web browser in 2022? Initally, there are lot of smart web browser in 2022 compatible for Android device. Your Android device can have a web browser built into it, but that does not mean it is the best Android browser you can see today. The web browser you can see on most Android devices is Chrome. If you make use of Google services like Google Drive and YouTube, it is a natural pick. But there are so many Best Android browsers option in 2022 you can make use of. All you just need to do is pick the perfect browser for your device. Although, it is easy to use the browsers, it is very difficult to find.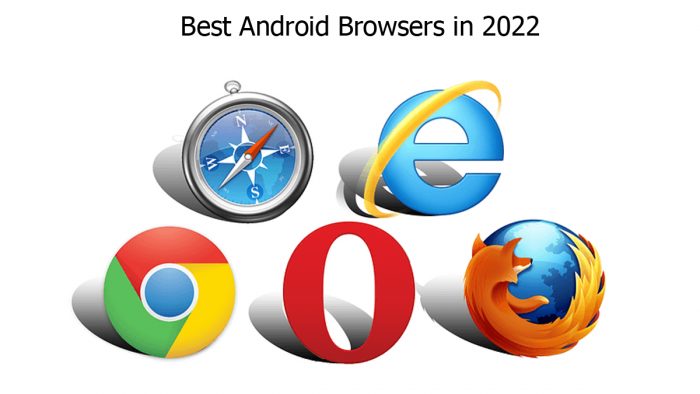 Furthermore, I have decided to make it very easy for you to find the best android browser. It becomes very important to find the perfect browser that fits your device and brings everything going online to you. There are so many available options in the Google playstore and it is very normal to get confused. That is why I have listed the best browser for Android phones in this article to help you. all you just need to do is follow this article to the very end.
What are the best Android browsers in 2022?
Just like I have stated above, there are lots of browser in the market. However, the below are the best browser you can ever find in 2022, check them out;
Google Chrome
Google Chrome is not only one of the most used and popular browser all over the world but the number 1 best android web browser in 2022. It is designed with unique features to meet all users' expectations. In the past years, Google chrome has gained popularity and it comes pre installed on Android devices. Some of it features are; secured storage, password manager, data saver, in built ad blocker and quick sync.
Samsung Internet Browser
Although, the Samsung browser is mainly built for Samsung users, anyone with an Android device can use it easily and freely. It is one of the best Android browsers in 2022 that can help protect your privacy. The Samsung internet browser is one of best browsers of all times. It features are; offers add on, amazing browsing experience, customization options and enhances security.
Mozilla FireFox
Firefox is one of the best alternatives to Google chrome and you can choose it for your Android device. With tremendous privacy, customization options, Firefox shines amazingly than its competitors. Its features are; extension support, enhances security with new updates and it is very easy to sync on the Firefox desktop
Opera Browser
Opera lacks slight features than chrome but it is still a solid competition for chrome and Firefox. It sets of demerit makes it a little confusing unlike the chrome browser. It features are; built in VPN like feature, blocks ads and prevent distractions and data saver mode. According to our researches, Opera is also on of the best web browsers in 2022.
Microsoft Edge Web Browser
If you are a lover of Edge's desktop version, then Microsoft Edge is the one for you. Although it is not as good compared to the desktop version, it is still a very good choice and also a family of the best Android browsers in 2022. It features are; you can choose Google as your search engine, it syncs easily with Microsoft account and it has a very great reading list.
Smart Search and Web browser
If you are in search of a new and fresh change from other browsers, Smart search can be your choice. It is one of the most comfortable Android browsers in 2022 and the Android browser is very fast and light. Smart search allows you to search from different search engines like Yahoo, Bing, and Google and so on. It features are; in built QR scanner, reading mode, volume and brightness on full screen videos and bookmarks.
Browser 4G
Are you looking for a browser that has a fast loading web page, then Browser 4G is your best option. It loads very heavy website fast and quick as well. Unlike its competitors, it is underrated. it can also be classified has one of the best Android browsers in 2022. However, it has amazing features like; access to more than 44 languages, you can easily access websites on full screen, it also ensures privacy and security
You can just choose any of the above best Android browsers and download it on you android device. Make sure you choose the one that fits your Android device perfectly. You can download most of the best Android browser on Google playstore. Just download and use it for your purpose and do not forget to thank me later. that is because not only are they the Best Android browser in 2022, they will also give you the best.