Searching for the best application to stream and download amazing songs from your favorite artists across the world? Bandcamp is the right application or website to make use of, and this is because it features top-notch and entertaining music content from both local and international artists globally. It is also a great platform for top and upcoming musicians who would like to promote their songs and earn new fans from different parts of the world. Founded in 2007, Bandcamp is an American-based internet music company with the mission of enabling artists and labels to upload music, control how they sell, set prices, and more while using their service. Also, non-musicians can download and stream content on the site or app at little or no cost.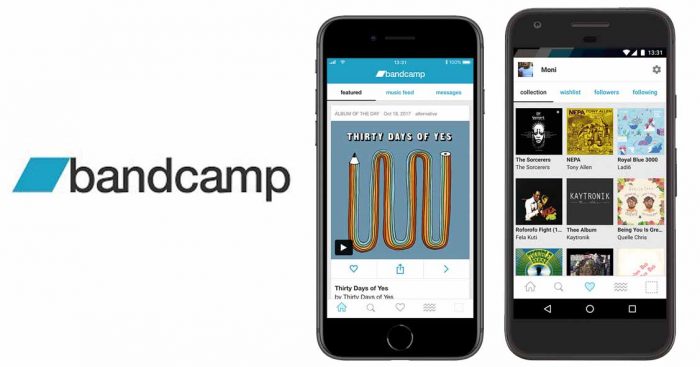 You can access Bandcamp services directly from your device's web browser by visiting its official website, or you can download and install the mobile app for free. However, before using their service, you will need to sign up for a free account as a fan, artist, or label. And if you already have an account with Bandcamp, you can log in to your account using your correct information and details. Bandcamp is a safe and reliable platform for music lovers across the globe. It is also a great place for new artists to promote their music careers and get compensated while listeners get to enjoy top-notch sounds.
About Bandcamp
As mentioned above, Bandcamp was first founded and launched in 2007. It is an online record store and music community that enables music lovers to discover and connect with their favorite artists directly. While the artist or their label can upload songs on the site, fans will have to buy the song or album. An average of the money will then be given to the artist or label. According to the company, fans have been able to pay artists and labels over $926 million using their service. To back up this claim, there are several testimonies on their website. This means you can grow and promote your songs on the portal as well as earn funds in the process.
Categories of Music on Bandcamp
There are several contents that can stream or download on Bandcamp and they are arranged in different categories to enable you to locate the right content. Here are some of the contents that can be streamed, downloaded, or uploaded on the site;
Electronic
Rock
Metal
Hip-Hop/Rap
Experimental
Punk
Folk
Pop
Ambient
Soundtrack
World
Jazz
Acoustic
R and B/ Soul
Devotional
Classical
Reggae
Podcasts
Country
Spoken Word
Comedy
Blues'Kids
Audiobooks
Latin
Is Bandcamp Free to use?
Although, you can use Bandcamp for free and you can download the app on your Smartphone without paying a dime. However, you will need to sign up for a pro membership account to enjoy more features and benefits offered by the platform. As a listener, you will need to subscribe or pay a token before downloading or streaming a particular song or content on the site. And as an artist, you will need to pay to enjoy more features offered by the service such as pricing options, advanced analytics, and more.
How to sign up for a Bandcamp Account Online
You can sign up for an account with Bandcamp.com via their official website without paying a dime. There are several accounts that can be created on the platform and they include; Label, Fan, and artist accounts. To sign up for an account, you will need your active email address, brand/ label name, password, and more. It is worthy to note that; signing up for a label account cost $20 per month for 15 artists and $50 per month for unlimited artists. Here are steps and guidelines to follow;
Visit the official website of Bandcamp.com.
Locate the sign up icon at the top right corner of the page.
This will take you to the sign up page.
Select the type of account you will like to sign up for.
Then, follow the on-screen instruction to complete the sign up process.
There you have it. You can follow the above steps and guidelines to successfully create an account with Bandcamp.
Bandcamp Login
If you already have an account with Bandcamp.com, you can log in to your account using your correct login credentials. You will need your username and password to access your account. To sign in to your account, here are the steps and guidelines to follow;
Visit the official website of Bandcamp.
At the homepage, click on the login icon at the top right corner of the page.
Enter your username or the email address connected to your account.
Also, enter your password.
Finally, click on the Log in the icon below the page.
Assuming your Bandcamp login credentials are correct or accurate, you will automatically be logged in to your account where you can successfully access their services.