American Netflix – How to Access the American Netflix
American Netflix
Do you want to access the American Netflix library? Are you in a country or a region different from America? The Netflix platform as we all know is the best of its kind. This is a platform everybody and anyone who loves movies wants to make use of. Here's a quick fact just in case you do not know. Netflix is available in over 170 countries. If you have made use of the Netflix platform before in different regions across the globe then you should know that Netflix's library is different from each other. What I mean is that Netflix's library in the United Kingdom is different from Netflix's library in the United States of America.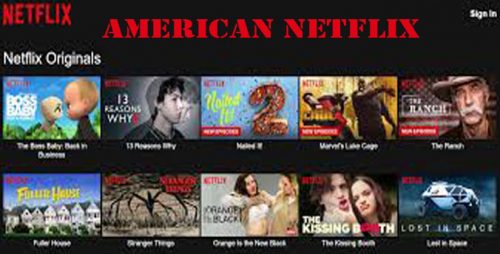 Can I Access the American Netflix Platform?
Anyone who is visiting or based in the United States of America can access and make use of the American Netflix feature. But there's a twist here though. Most people have been asking if they access Netflix's American line up in their own countries or regions. The answer is yes. You can access the American Netflix features from a different region.
How to Access the American Netflix
If you are based in the US, then accessing the Netflix American feature shouldn't be an issue. But if you are in a different zone and region then you need to follow some steps in order to accomplish that. To access the American Netflix feature follow the steps below;
You first need to download and install a VPN app on your device
After installing the app, open it on your device.
On the VPN app click on the Netflix app icon.
Tap on the access from tab which is located next to your current country's flag.
You will have to select a country from the list that will be shown to you. Note that this is the country you are changing to.
Next and lastly click on open.
You can now access American Netflix from any other region different from America. You should know that before you can access American Netflix you need to have a Netflix account. This is because without your very own Netflix account you cannot access Netflix in the first place. So therefore if you do not have a Netflix account, I urge you to open an account today by registering for your account online at the official Netflix page.