13 Good Movies on Amazon Prime Video to Watch this December – What are the perfect movies that one can watch this December? Where would be the perfect place to watch with loved ones and friends? Common questions like these can be answered with all the information detailed in this article. Amazon Prime Video has great movies and programs that are up and running on the movie platform.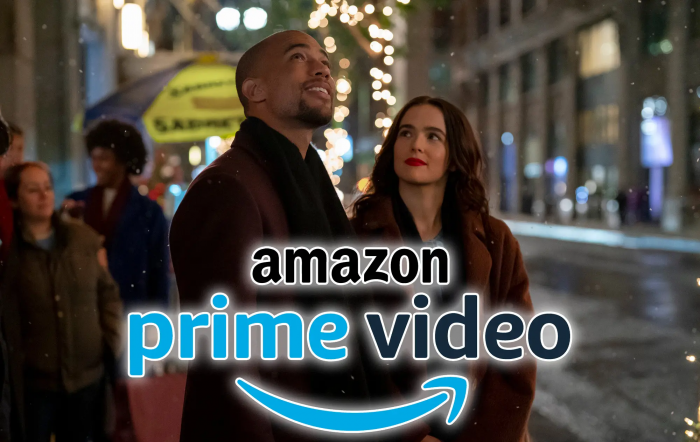 Furthermore, you only have to stream the movies you want to watch with family or friends on the platform. However, read through the list of great movies to see the one you can watch on the platform.
13 Good Movies on Amazon Prime Video to Watch this December
If you needed help trying to come up with good movies that you can watch on the platform this December, the problem is solved. Here are some good movies you can watch on Amazon Prime Video this December:
Wild Cat
This is more of a true-life story than fictional stuff imprinted. The movie is all about an Afghanistan war veteran who struggles greatly with severe depression and PTSD. However, he just so happens to find a new calling and continues his journey into wildlife.
Your Christmas or Mine?
This question might sound oddly familiar but let's not think too much about it. It is a comedy film about a couple, James and Hayley. They are saying their goodbyes for the holidays. However, they both have the idea to swap trains to surprise one another.
Tom Clancy's Jack Ryan
This movie is all about a CIA officer named Jack Ryan who was wrongly accused of treason. Hence, he goes on the run from his government and also races against time to try and stop a global catastrophe. It spells action.
Three Pines
This movie is great on its own and was adapted from Louise Penny's New York Times best-selling Chief Inspector Gamache Series. A man starts seeing things others can't seem to see and discovers old secrets. All this starts when he investigates a murder.
Riches
This is another great movie that you need to watch on Amazon Prime Video. It is all about a family drama and the exploits of the successful, stylish, and privileged Richards siblings. They are all vying for control of the family business.
Dr. Seuss Baking Challenge
A woman, Tamera Mowry Housley, invites all the best bakers in America to step into the world of Dr. Seuss. Of course, everyone will be coming through with the confectionery drama.
The Three Wise Men vs Santa
Go ahead and try watching this cool movie on Amazon Prime Video this December. The movie is all about the three wise men who are fed up with Santa who takes more and more prestige from them. So, they all make plans to confront him.
I Know What You Did Last Summer
This teen movie is pretty interesting and has its cheap scares. The movie is about some teenagers who kill a person with their car, hide the body, and swear to keep it a secret. That is until a mysterious stalker who knows about it taunts them with it.
Everybody's Talking About Jamie
This is, first of all, a musical and a pretty interesting one at that. It tells the story of 16 years old teenager and his battle against bullying. He also journeys well into his aim to become a drag queen.
Cinderella
So, there is a glass shoe, a drag queen as a fairy godmother, talking mice who turn into horses, a handsome prince, and a stepmother. Oh, we also have Camilla Cabello as Cinderella. Seeing as this is also a musical, the theme along with the actress is perfect. Also, it is available on Amazon Prime Video for you to stream so you are in luck.
Jolt
There is no large electrical blackout, but there is a girl who needs to shock herself to prevent herself from beating people to the point of death. Don't worry, she is also a 'butt-kicking action hero' as well.
The Boys
This might sound like something of a superhero film but it isn't. It is more about supervillains and the bad actions they do. They are actually superheroes but they abuse their powers instead of saving the world and they are very dangerous as well.
Nanny
The movie Nanny is more or less an undocumented process of a woman with so much hope who immigrates from Senegal to America. However, she also struggles with her new life while she grieves for the ones she left behind.
Amazon Prime Video is home to thousands of amazing films that you can watch this December 2022. Here are some of the best ones that you can start watching now. Now, that you know what is on the list, you can start streaming the perfect movies with your family members and your friends.